In a period of crisis, communication is everything. A lot of businesses are concerned about surviving lockdown and isolation as COVID-19 gives the world a shakedown.
Governments all over the world are reprioritising spending to focus on health, security and restriction of movement.
Households will reprioritize towards food and shelter.
Businesses must consider product innovation and communication as priorities.
If you are in the product industry, you need to know what digital or online delivery systems will still be available to you and for how long. You need to think about stocking up closer to your customers and local distribution. Do your staff members need to stock up on products and deliver within walking distance? These are questions you must consider.
Most important is prioritizing payment processes and communication.
Do people order your products or services offline? Discover your online options. Get a staff member to handle this knowledge gap.
Is there a content manager on your team? Who writes your emails? Do your customers and team get easy communication? What if customers need support while indoors?
There are tools online that can help you.
For accounting and invoices:
Try WaveApp.
This will help you keep track of transactions.
For payment:
Paystack is a good option.
A lot of Facebook family apps are starting to introduce online payment options.
Facebook pages
Whatsapp Business
And IG.
For international businesses, Payoneer and PayPal are great options. Payoneer is available for Nigerians (haven't heard of any location restrictions)
Do your research and see the options open to you.
For communication and shopping.
– Setup websites for e-commerce
– Create Landing and sales pages to drive campaigns.
– List products with their features and images in your online store.
– Create social media content in bulk and schedule them to drive traffic to your pages and website. (Content Cookbook by Ruth Zubairu).
– Use MailerLite for your emails.
For service providers.
Coaches, Trainers, Therapists, Speakers, it's time to turn services into products. All the listed ideas above apply to you as well. However, here is extra:
1. Find tools that can help you design Ebooks, Make video lectures, and serve your client remotely.
2. Check out Zoom for video sessions. You can host up to 100 people for free in paid sessions.
3. Use YouTube and Facebook Live for video sessions. Download them and resell.
4. Write on social media and address some of the industry issues or personal issues your clients might face. Make those into blog posts.
5. Create ebooks from collecting your blogposts overtime. Beacon is a paid tool for turning posts to ebooks. A few others are Canva and Designrr
These tools have various learning curves and you might easily run out of ideas. Maybe your team is not as prepared for this kind of transition.
Need Help Setting Up Remote Business?
How about for N20,000, I share with you in-depth, all I have practised in with my own brands that have run remotely for over 5 years now? Register now
Need Content Creation Help
Hey, just before you go. Let me tell you about this other deal for your content. Ruth Zubairu has promised to cut down the price of her 366-day content template, 109 business quotes, Canva design templates, and Support Group to just N10,000 (Ten Thousand Naira) only.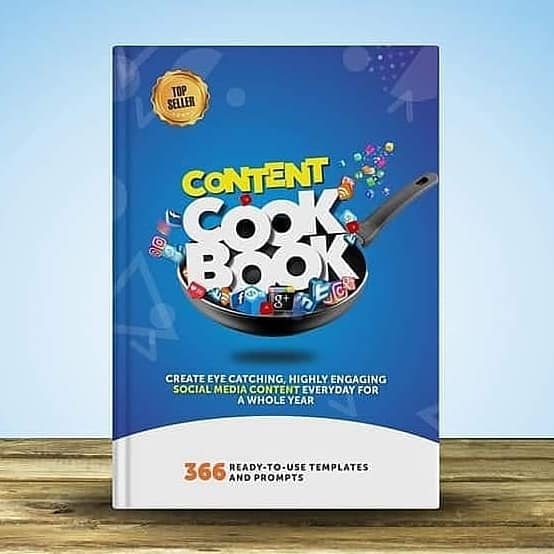 I hope you find value in this short post and share with other business owners.
Thanks for reading. Feel free to share my content with your friends. In case this is your first time of visiting my blog, check out my about page to see my profile. Behind my blog and stories is a writing brand and I offer my services to leaders, brands, coaches, aspiring authors and also consult. Check out my services and get in touch.