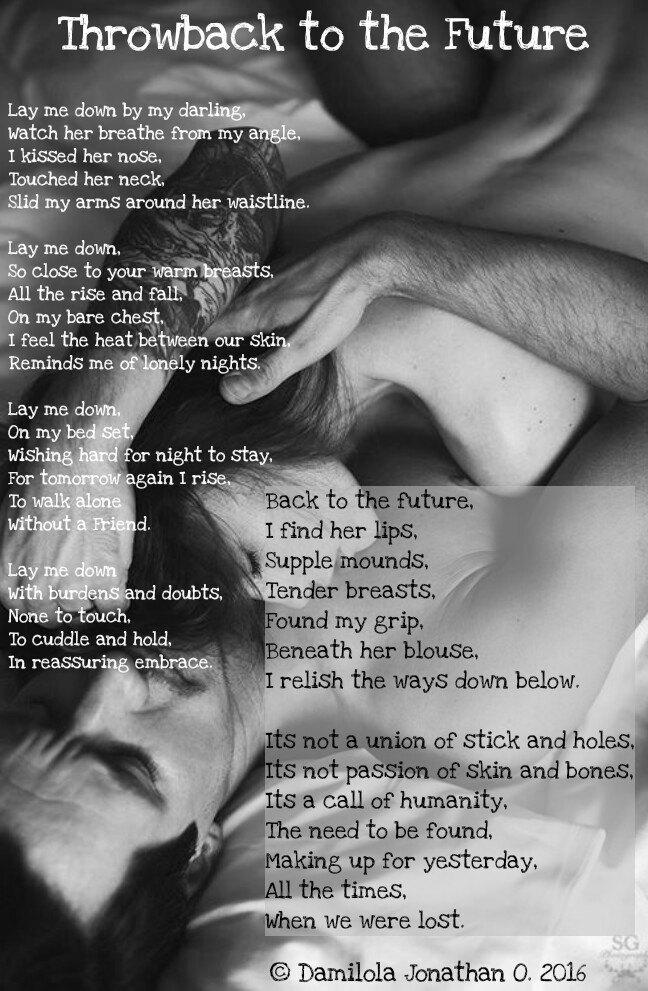 Lay me down by my darling,
Watch her breathe from my angle,
I kissed her nose,
Touched her neck,
Slid my arms around her waistline.
Lay me down,
So close to your warm breasts,
All the rise and fall,
On my bare chest,
I feel the heat between our skin,
Reminds me of lonely nights.
Lay me down,
On my bed set,
Wishing hard for night to stay,
For tomorrow again I rise,
To walk alone
Without a Friend.
Lay me down
With burdens and doubts,
None to touch,
To cuddle and hold,
In reassuring embrace.
Back to the future,
I find her lips,
Supple mounds,
Tender breasts,
Found my grip,
Beneath her blouse,
I relish the ways down below.
Its not a union of stick and holes,
Its not passion of skin and bones,
Its a call of humanity,
The need to be found,
Making up for yesterday,
All the times,
When we were lost.