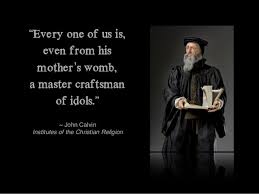 We have a copyright on God!! A copyright sign © is used in a written collection or work to express the authors desire for exclusive rights over the work. In the U. S. copyright law, you don't even have to register the copyright until someone infringes on the right but you will only be able to prosecute cases that occur after the copyright is registered.
Now it is evident that we have the write to use, to distribute, to exclusively monetize God because some people have built brick and mortar, bought uniforms, collars, robes, amulets, rosaries and created the "ART OF GOD".
I remember somewhere in one book, a story of a wood cutter who after eating and feeding his family of the proceeds of wood cutting fell to the ground in worship of the wood. His eyes were opened to the capacity of this wood to bear him and his own till death. One day the wood decided it was not only going to be god to the man so he tried to leave so that other men could benefit, the man pleaded, wept and paid obeisance. Still the wood did not feel it was serving its ultimate purpose, so the wood cried out to Sand, Water, the Sun, Leaves, The lion and all that could be of profit to this man asking them to take his place… No one could bear the burden of leaving their work, to be a god in the house of this man.
Finally a day came, the man was miserable unto death, he was down on his knees, a knife to his throat!! " BE GOD UNTO ME OR I DIE!!"…. So a wise man cut some of the wood, peeled some jute, crushed with coal and made some ink… He took of the earth, bent the wood and dealt some blows with Iron and flattened out Papyrus.
"I have shown thee oh man what is right to do, FEAR GOD"
This he wrote on the piece of paper hoping that the man would find his answers. The man took the words, built a shrine, hired priests, ordained reverends, bought fine calves and offered sacrifices to the words written for in his eyes the words were GOD and he owned a copyright to it.
Damilola Jonathan Oladeji © 2016
Published on jonathanoladeji.wordpress.com