GETHSEMANE to the CROSS
Meddle with the best,
And you fiddle the rest,
Flip over his nest,
And you've stolen his rest.
Tumble over him,
Trembling befalls them,
He was their hope,
Their dreams down a rope,
Hung by the neck.
Cursed was he,
Shattered were they,
Lost, they thought, oh he is lost,
Three days slumbered on.
Madness!! Shrieked nobles,
Derision was theirs,
Jubilation is ours,
Exaltation the almights'
He lives again!!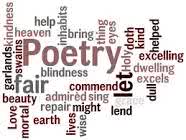 Dami de furst ¤Writz¤