I have tried as much as possible to cull facts from various articles that should give any reasonable person an holistic view of the state of mind of the frontliners of the nation. The so-called intellectuals who are supposed to bring the APC-Answer to our PDP-Epidemic.
Yarima was the first Nigerian Governor to implement Sharia law in his state, which came into effect on 27 January 2000. Zamfara's law adopted Sharia in its entirety, with the exceptions that apostasy was not criminalised and all sentences can be appealed to Nigeria's Federal Courts, which do not permit traditional Hudud punishments.
The introduction of Sharia in Zamfara was challenged in the courts by Huri-Laws, a Nigerian human rights NGO, and by a Christian citizen from the state. The Zamfara State High Court dismissed both cases, ruling that the statute did not infringe upon the rights of either claimant.
Note: The challenge shows a case which ignores Nemo iudex in causa sua (or nemo iudex in sua causa) literally, no-one should be a judge in their own cause. It is a principle of natural justice that no person can judge a case in which they have an interest. However, a court which already is subject to a law cannot be fair in a challenge to such law(s).

Senate career
Ahmad Rufai Sani Yarima put his name forward to be the ANPP candidate for the 2007 presidential election and won backing from the Christian Alliance,[5] but withdrew from the contest at the party's 2007 national convention to back former Head of State Muhammadu Buhari as the ANPP candidate.
Yarima was elected Senator representing Zamfara West constituency for the All Nigeria People's Party in April 2007. He was appointed to committees on Selection, Federal Character & Inter-Government Affairs, Drugs Narcotics Anti Corruption and Agriculture[1]
Ahmed Sani Yerima ran again in the 9 April 2011 elections for Senator for Zamfara West on the ANPP platform. He was reelected with 154,359 votes.[6]
Marriage controversy
Senator Yarima was accused of marrying an underage girl from Egypt and was investigated for having violated Nigeria's Child Rights Act of 2003.[7] However, under Article 61 Second Schedule of the Nigerian Constitution,[8] the Nigerian Government has no power to legislate on "marriages under Islamic law and Customary law including matrimonial causes relating thereto", meaning that Senator Yarima had no legal case to answer and the investigation was dropped. He maintained that he has not violated sharia: "History tells us that Prophet Muhammad did marry a young girl as well. Therefore I have not contravened any law."[9] The senator was accused of paying a dowry of $100,000 (£66,000) to the child's parents.[10]
Note: The question of whether Nigeria is an Islamic nation or christian naation or traditional nation is yet unanswered!!! And till then Nigeria is a Nigerian Nation!!!
Founding of All Progressives Congress and March 2013 arrest
Senator Yarima was arrested on 9 March 2013 after taking part in a live Hausa radio programme broadcast by the Federal Radio Corporation of Nigeria.
Yarima, who was a guest on the programme, said that if the Independent National Electoral Commission failed to register the newly formed All Progressives Congress, the party would embark on a peaceful protest to the Eagle Square, Abuja.
* I propose to the Nigerian public not to submit to continued ruling party tyranny but yet also not to masked self-centered leaders who continuously use the tool of blackmail, blaming all their woes even when legally reprimanded on "ruling party"
Girl-child marriage: Four questions for Yerima
Written by Chukwuma Okparaocha
Wednesday, 09 June 2010
THE entire nation was, some weeks back, jolted by the news of the girl-child marriage between Senator Ahmed Sanni Yerima and a 13-year-old Egyptian girl.
As expected, this action from an erstwhile controversial governor and a serving senator has generated a lot of reactions from different quarters. Many groups, especially women groups, have spoken against Yerima's action, calling it 'disgraceful'.
He further asked these questions?
1. if indeed Islam, as stated in the sharia, does not frown at this kind of marriage, is it not ironical that Egypt, which is one of the foremost and strongest Islamic nations in Africa, has laws which strongly condemn child marriages; and does this not properly explain why Yerima's child-marriage could not take place in the land of the pyramids?
2.was the $100,000 reportedly paid to the bride's parents by Yerima the bride price (dowry), or a buy-out??
Another article!!!!
Nigeria: Yerima Quizzed Over Child Marriage & Granted Bail
Source:  All Africa
Senator Sani Ahmed, commonly known as Yerima, was on Tuesday quizzed by the National Agency for Prohibition of Traffic in Persons and Other Related Matters (NAPTIP) over his marriage to an Egyptian girl aged 13. The lawful age of marriage in both Nigeria and Egypt is 18. He faces a fine of N500,000 or five years in jail if convicted.
Ahmed, former Governor of Zamfara State, was drilled for three hours at the Wuse Zone 5 office of the NAPTIP in Abuja, after he arrived at 9:45 a.m. He was granted bail after writing a statement with a promise to report back to the NAPTIP on June 17. Sources said he told his interrogators that Islam does not discriminate against the age when a girl could get married.
But when told that he contracted the marriage in Abuja where the Child Right Act operates, he said the Constitution guarantees the freedom of religion and that his religion permits him to do so.
He blamed the controversy on his political enemies and those who "dislike my religion."
Note: These is the same leaders who are to rule fairly without religious excesses??? Evidently these ones would have their religious constitutions outrule Nigerian constitution!!!
n 2003, Nigeria signed the Child Right Act (CRA) into law, and Section 21 of it forbids the marriage or betrothal of a person under the age of 18, an offence which attracts a fine of N500,000 or five years in jail. Egyptian law also pegs the minimum age of marriage at 18.
Yet this Law of Nigeria was totally disregarded while still standing, so tell me why on earth the constitution should be respected as the general guardian of sensibility and morality in a society of differing persuasions. The essence of constitutions is fairness and justice not that some few individuals toy it for their personal pleasures.
Adetutu Folasade-Koyi And Kemi Yesufu
18 May 2010
Submitted on Wed, 05/19/2010 – 14:19
Femi Fani Kayode's report of the senate's deliberations gone awry is a vivid narration of a sick polity
His report:
…Every single member of the Nigerian Senate that voted with Yerima on that day and that supported his filthy agenda should bow their heads in utter shame and they should be compelled to offer their own infant and under age daughters to strangers for marriage.
The Nigerian Senate includes some of the brightest minds in our country many of whom  are friends of mine and most of whom have been in active politics for many years. They have my respect. However what transpired in the Senate chamber a few days ago was a great cause for concern for not just me but millions of Nigerians from all over the world. How an innocent and seemingly uninteresting, uninspiring and unimportant debate about when and at what age a Nigerian citizen could legitimately and lawfully renounce his or her citizenship turned into a referendum on paedophilia and child marriage I dont know. Yet sadly that is precisely what happened and ever since then the nation has been on fire.
Senator (ex-Governor) Ahmed Sani, the Yerima Bakura and the Apostle of political sharia in Nigeria finally got his way and the futile attempt by a small number of good, noble and honourable Senators to amend the existing law on marriage and properly define the age of a female that is eligible to marry was thwarted by the pro-paedophilia, pro-child rape and pro-child marriage group within the Senate. Sadly our distinguished Senators eventually bowed to the will of Yerima and his friends and agreed to remain silent about the age that young girls can get married in Nigeria. What this means is that girls that are as young as 9 years old can continue to be lawfully bedded and married in our country providing they are deemed as being "physically developed enough" to do so by their suitors, their prospective husbands and their parents. That is the law and that is the sordid level that we as a people and as a nation have degenerated to over the years.
And since the Senate, in its infinite wisdom, has now bought into and openly
endorsed the "Paedophile Charter" which essentially makes it lawful and
constitutional for very young girls to get married and to have sex at a very young age it is my firm view that we have now become a nation of perverts and paedophiles.
One Uche Ezechukwu made the following contribution which went viral on the social media networks and which I think speaks volumes. He wrote – "Those who are railing against 'paedophile' senators, like Yerima Bakura, must be told that a Muslim can't go wrong while imitating the examples of the Apostle of Allah himself and the founder of his religion, in the same way a Christian cannot be criticized for following the examples of Jesus Christ. The Holy Prophet Muhammad (SAW) married Aisha at the age of six and consummated the marriage when she was nine. So, why are we judging Muslims by our own standards?"
I am appalled by these words. The truth is that I have never heard such a
self-serving and specious argument in defence of the philosophies and beliefs of
————————-
Femi Fani-Kayode is a former Minister of Aviation.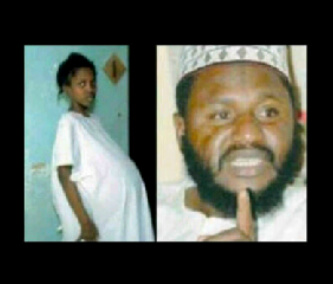 Dami de furst ¤Writz¤