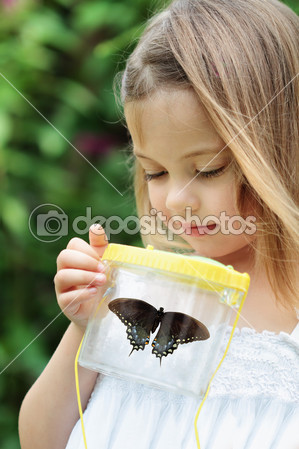 Young love is one of the most naive but beautiful things that earth has. "I like how it flutters!" my baby sister happy to have a pet butterfly, playfully displays the contraption she used as its house.
You get attracted:
Its colourful,  she is a bright girl and you love her smile so you just want to be something to her. You want her to see you out of the crowd.
You Chase:
She seems to be too elusive, like the moment you almost get her,  she flutters away. This excites you and makes it more of a necessity to have her for yourself.
You dazzle her:
These flies and the butterfly are attracted to bright light, so you adorn  yourself in the brightest colours and they come to you; she comes, you win.
The naive you:
You think you are man enough cause she asks you pretty little questions. You promise things you don't even understand. You have emotions but you are ill-equipped to tend the flames.
You get bored:
The euphoria of getting the candy fades and you are just staring at it unsure. Like a baby you poke at the wrap, hit it around at stuff, shake it then you taste a hole in the wrap, its a new strange thing.
You want more:
She is scared and so are you but it excites your stupid child-man parts so you decide its good. You expose her colours and devour her, you may even give the other kids a lick and you possess her till she is exhausted.
Her dying flames:
Reality dawns, there is more to being with her, you have obligations, she has needs and the thought of this endless list of needs and responsibility tells you its time to stop but you are snared already. Be careful what you wish!