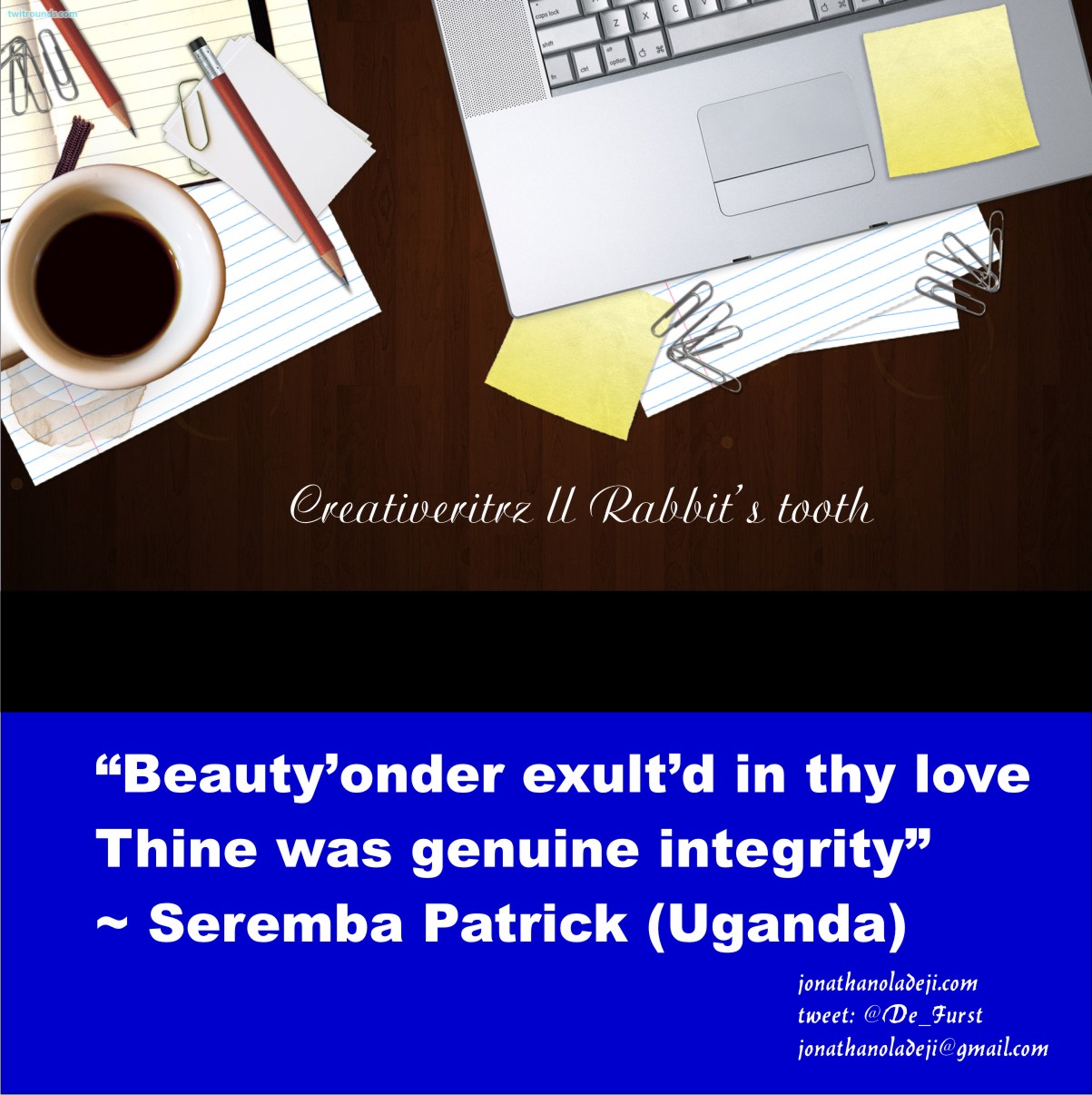 What tenderness thy love flower'd!
Whilst thou drench'd me with mirth 
Beauty'onder exult'd all in thy love 
Thine was genuine integrity 
How the dire devil canst pilfer human gratification!
Tenuously I drek with thy resemblance
Thee ov'rshadow'd in the'ternal distress
My heart doth fulminate in'eglect 
Cursed be the art that will'd  thou away 
And left my heart slander'estlessly 
Thou dost devour mine soul to thraw 
'gainst every hurdle I sense frailty 
O! plague on 't this whimsy earth!!!!
Discontented 't leaves one'v'r agonised .
~ Seremba Patrick
Seremba Patrick is a Ugandan poet, who resides in Kampala City. He has lived a theatrical and melodramatic life,writing being his supreme desire,hobby.
Patrick Graduated (2015) from High school with a distinction in Literature . Enrolling for a Bachelor of Law at International University of East Africa, Uganda.
He loves literature and has authored a great deal of writings basically for his one-person audience. He writes and presents to himself more out of loneliness and would hardly read to an audience.
The mighty Shakespeare's 154  sonnets and Wentworth's poetry anthology erupted inspires his poetic stint.
Join my team of writers and Inspire young Africans to read and write with precision and make their words count.
I am now at jonathanoladeji.com!!