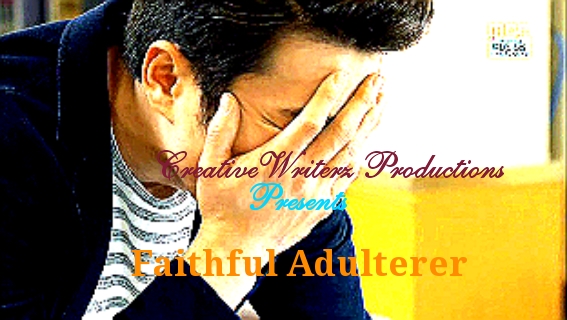 SCHOOL OF COMMON SENSE (SOCS)
*the story so far started as a serie and if you have been following Faithful Adulterer, you will find that sometimes some changes, a new neighbor, new car, new shoes may pinch your big Toe. Now we continue from a window across the street.
The neighbourhood I live is one I would term "comfortable" not necessarily because the Water supply flowed as it should nor because the Electricity was great, rather the type of people you would find in the quiet and serene frontyards, mowing lawns or chatting away about politics. We have a lot of retired folk who found the area the best reward they could pay themselves for the years of Civil servitude, it was the land for the average comfort you could afford if you are not into drugs or dirty deals.
Some of such quiet evenings when the homes were almost still asleep, if you were taking a stroll along the paved paths of Adesola Drive, and you happened to be the type who likes to see buildings, you would appreciate the grace of the gentle structures we have, you would see gentries like myself, taking drags from the Cola bottle or cigarettes which some had got stuck on through years of rugged living. I would watch as Daniel paced the breadth of his room, he could pray a lot and I marveled at that. Half a minute he would be in the view of the sliding Aluminium-Framed Window and another half minute I would see nothing, maintaining the pattern for most of an hour, I could count at least 30 cycles of this paces. "The house across the street" was how I loved to think of Daniel's place, the rhombus shape of the wall allowed the window to show only partially from my porch-view but I could bet the trouble which ensued in the wake of Tonia's arrival has something to do with the fact that, the window also looked out directly into the other building beside the Adesolas'.
First I noticed was a stretch of days, Daniel Absented his usual ritual at the window. Everyone in the neigbourhood knew there was a strange being now living in the area, one of such days as I was trying to doze off on my perch, I started to hear strange shouts, sounded like riot to me because as well described the area was not used to people raising their voices. Looking out I could see Tonia with just her Brassiere and a pair of tight Bum-shorts, as she exchanged verbal blows with a middle-aged woman who had caught her husband taking peeks at her gorgeous body right from their master bedroom. Obviously the man had not seen such firm butt and breasts in a long time and probably was tiring of the flabby ones his enraged wife was grabbing and shaking in mock insult "one day you will dry like me ooo, Husband snatcher". Other women who had the same fears as this woman joined in the mini-riot "Ashewo, harlot, only God knows where this one comes from". After a long battle of assaults, the women trickled away in their numbers back to their complacent husbands. Tonia remained outside in the glory of her fineness and that was when I noticed that Daniel was back at his window but he was not praying as usual.
…………………………………………………………………………………………………………………………………………………………………
Reflections:
PROVERBS 31:3 Give not thy strength unto women, nor thy ways to that which destroyeth kings. No one has vaccination against lust. You either yield to it or run to the light, Lust is like a dark well, its either you allow it to have you or you cry out for help. I like to tell someone when my way toward God is growing dark and I am to tempted to pray.
Ponder: Fight when you can, only when you can, run most of the time, run most of the time.
Live to fight another day they say, don't be too proud to run!