SCHOOL OF COMMON SENSE (SOCS)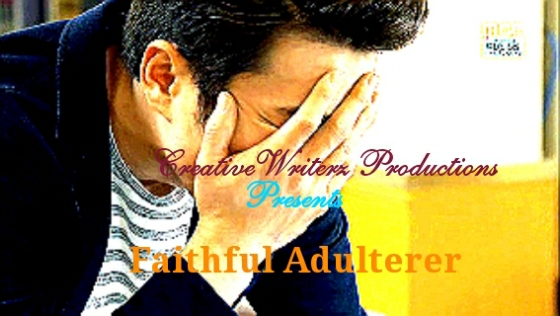 It has been 10 years, the voice of monotony. The neighbours saw a perfect couple, people would call out at them "Daniel, will you have supper ready?" we all wanted to dine with the Adesola family. The children were the loveliest types, Tola the baby had white teeths that could entrance anyone and she did smile a lot for a toddler, she did not laugh though, they had another, Dapo.
No one saw anything wrong with the quiet family and really there was nothing wrong until I noticed the light was still on by 9:00pm.
Usually the routine was a fancy to watch, the very good Christian family would wake with rousing laughs and songs which Mrs. Adesola seemed to have an endless store of. She had grown quite into a ravishing beauty, childbirth had taking a really good turn for her, she was not the old maid, her pupils adored her perfect frame, she gained some stature though, became quite rounder but in a pretty way. She still kept her bun which you could trace looking out at the silhouette on the window of their humble 3 room apartment early on misty quiet mornings as she tossed the new bundle of smiles, their Tola loved to be thrown up. Dapo and Daniel would sit out and help with shoe laces and ties, of course Daniel did more of the work. They had that same quiet hour of Prayer every day, grabbed bags and packs prepared with lunches and drove out of their well-manicured driveway. The Gate and fence were typically huge; the psych of the average Nigerian didn't build gates or fences for aesthetic but would pick out a gate for its fearsome hugeness. They however, had the most fearsomely cute fence and gate. They drove back in by 5 pm after everyone had been picked up from school or work and by 7pm they were having Supper.
If you were my type and afforded yourself some lazy hours, remained awake to watch the Sun drown into the ocean of urban structures that littered the skyline of Ibadan city, you would see the light in the master bedroom go out by 8:00pm to be lit again tomorrow by 5:00 am the next day.
They were the most beautiful pair to watch, till the devil parked in Next door.
Tonia Kolajo was the way you would describe "vulgar", the eve of Christmas welcomed her to the drive. No. 5 Adesola Drive as it was named after the Gentle clergy who had been Daniel's father and one of the first few to own a parcel in this part of town. I heard a lot of stories about this strange beauty, she had nothing proper about her, she had everything that life could give but she unsettled the peace of this quiet religious neighbourhood and wrecked one of her best. To be continued………………
…………………………………………………………
Reflections: don't get carried away, this is part of the whole story Eph 4:1 I therefore, the prisoner of the Lord, beseech you that ye walk worthy of the vocation wherewith ye are called,

Every child of God is called and being a Christian is a profession and a vocation. You profess then you make it a livelihood. Whereas they run to win corruptible (money) we run to inherit the incorruptible (life eternal)

Ponder: What witness testifies of what he believes not? Could there be false witnesses of a TRUTH?

Decide what you believe! Decide what you believe! Define what you believe! Describe what you believe! till you are sure!