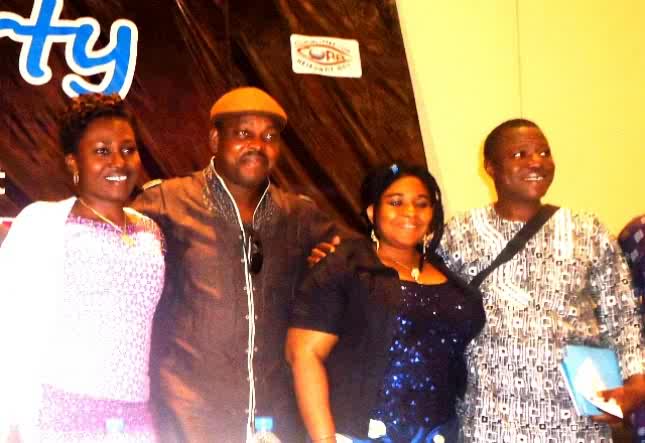 Nigeria Prize for literature on Sunday presented their works for public analysis, criticism and examination as the world awaits the winner who will smile home with $100,000 prize.
Those present at the event with their collection of works include, G'ebinyo Egbewo, Marsh Boy and Other Poems; Iquo Eke, Symphony of Becoming; Obari Gamba, Length of Eyes; Tade Ipadeola, the Sahara  Testaments; Okinbo Caunko, Seven Stations Up the Stairways, Amu Nnadi, Through the Window of a Sandcastle; Promise Ogochukwu, Wild letter and Remi Raji, Sea of Mind.
The other three poets who are currently outside the country but were part of the interaction through SKYP include, Afam Ake, Letter Home and Biafran; Amatoritsero Ede, Globetrotter and Hitler's Children; and Obi Nwakama, Birthcry.
While responding to a question on exile and why some generations of poets   embarked on it, Promise Ogochukwu responded, discribing exile as an escape route for those who could not confront the challenges currently being experienced in the country.
According to her, "I thought of leaving but you can't run away when your house is on fire. I felt we could make it work. I don't believe in running away from problem."
In a reaction, Afam Ake who spoke through SKYP from abroad disagreed with Ogochukwu on reason why some of them left the country, saying it should not be seen as exile since they are still contributing to issues at home, which was also supported by Amatorittsero Ede  who categorically declared that they were not on exile.
In an interview, Prof. Remi Raji, president, Association of Nigerian Authors who was also a contestant, described the competition as very engaging and involving.
Raji who believed he never left nor stayed in the country said he did not allow himself to be overcome by problem within the country, which he did by going "beyond what is around me".
He challenged the upcoming poet to study hard if they must come up, adding that there was no secret about it.
"There are many people who pretend to be poet now but they are actually pretender, so if you really want to come up you must listen to people who teach about it, you must read, you must be ready to be influenced," he said.
"May be I was lucky to study at a very good secondary school and also at the University of Ibadan. There are many people who appear on social media, they say that they are poet; or they think that poetry is just a reality show. They just write one or two line and they will say that they are poet. But I know that for those ones, who want to come up, some of them are really hard working and they are coming up and doing well. At least one of them, Iquo Eke is being recognized today. I am sure she started one or two decades after we started writing. But she is among the eleventh poet. I know we have many others spread all over the country, but I wish them the best."
He said poets outside the country got more support, adding that Nigeria was just getting it right gradually.
He however appealed to the governments at various levels and other corporate organizations to support and encourage writers in the country.
"As the president of Association of Nigerian Authors, we constantly engage government on the state level and the federal level, appealing to them to encourage writers by instituting workshop, residence, programme, seminars. But you can only appeal you can't force them," he said.
Dami de furst ¤Writz¤