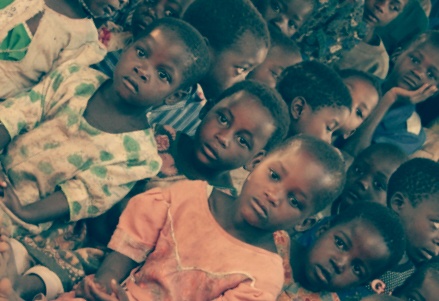 Christmas Orphan
A short story Dedicated to Olaoluwa Okunnuwa~ by Damilola Jonathan Oladeji
…..to those who miss their fathers in this world.
A young couple had once found themselves on a deserted trail; the road to the orphanage. After many years of fruitless efforts, they struggled with the choice. They fought all the way, the woman desperate to be rid of her shame, the man indignant "I want my own son!" he tackled, blind to all his wife's tears. The woman prevailed, one attempt would not hurt, it was Christmas season afterall.
The orphanage drew closer, it was dead silent, they wondered. Wandering through the corridor, they could see signs of habitation and were relieved of their fear of being in the wrong place.
Through the window in what seemed to be the children's playroom, the couple could see a stretch of well mown grass, a playing field no doubt. At one corner of the field, a small gathering could be seen; the children and the nurses stood head drooped, shoulders sagged; they had arrived during a burial, one of the little ones had died the day before.
"Why should I father another man's child?" the question this man had repeatedly spat at his wife was ironically answered on Christmas Day.
One of the little children had turned to them, his eyes were blank and tearless but his heart was in the round black of his baby eyes. It was hard enough that the nurses had to conjure up stories to explain why they were born without parents or how that was even possible at all. The older ones knew better but they were lost, rejects, remorseless, without relief they had to accept meaningless existence and they wondered why dying was not part of their lack.
This little boy that saw them later said what they could not have found the words for, "my friend would really have been happy to have a Daddy yesterday" he said. The essence of Fatherhood is not in blood or DNA, It is in the power of redemption through eternal love, a love that is not earned.
The story of Jesus and Joseph brings us to Christmas, yet they never shared DNA, Ahh! you never noticed!…. We as well who believe become sons of the SPIRIT ETERNAL not by human will or desires but by the outstretched arms of a father who without him, we are just orphans with meaningless existence. Christmas is Adoption!
Picture from: http://www.earthtimes.org/newsimage/world-day-war-orphans_6113.jpg