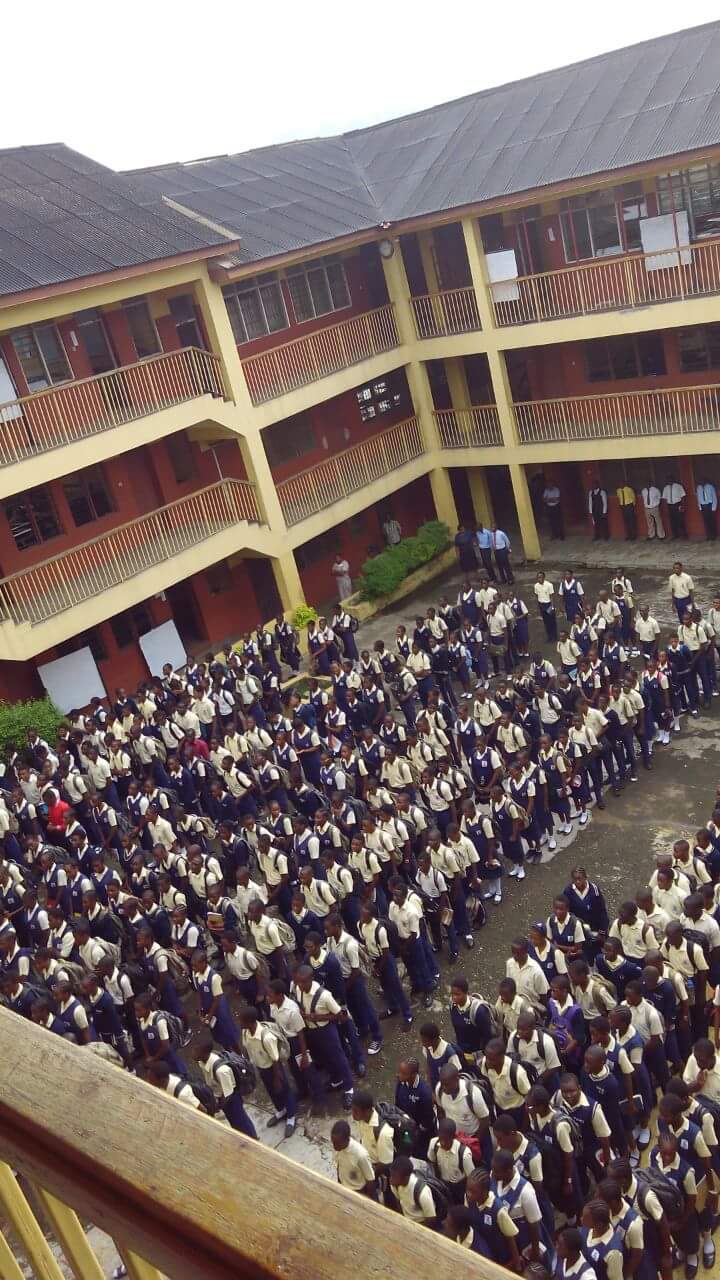 Life is not about lessons to learn, sometimes I just feel so messed up inside, I feel mad with the world, I feel quite miserable so I write, I don't plan to inspire you with this one, no lessons here whatsoever:
1. I hated wearing a different uniform, its called a uniform and I had to keep changing the colours every different time something changed in my life. When we fled our old home to Ashi, I changed uniform, when my parents went on mission trip, I changed. When I entered Junior Secondary, When my parents came back and I entered Senior Secondary.
– Had to associate with so many strange faces every now and then, I became some dissociated.
– Society wanted me in a box but there were so many different boxes run by different adults, I became a collection of boxes.
– I hate that I only got to like a particular uniform after I joined that school, every other colour outside my school looked ugly.
2. I hated that I was never able to remember much, I hardly remember who smiled at me, who hated me, who mocked me, I remember just some few moments when I was doing something really crazy. I did most of my craziness alone.
3. I hated that my brother was just one step ahead of me and that step was like a gulf between us, wide enough to give us such totally different experiences out of life.
4. I hated that everyone felt school was about cliques and bands, my comfort zone was somewhere such in between a desk and a chair.
5. I never sat in front or extremely at the back, I could not bear being that close to the front cause I didn't fit with the geeks and I just could not sit with the dorks at the back. Middle was where I wanted to be!
6. I would still get beat with everyone when some spoilt brat did some random stupid!
7. My friends were always so into one another while I felt like a stranger, watching life play out.
8. I hardly stuck around at any of the parties, I doubt if anything excites me as much. Maybe one day I will jump and shout, but now I am getting too old for that.
9. Had to sit around the empty school yard a lot of times, waiting for a parent/guardian.
10. I don't think those memories should have been, I could have had a swell time and relished every moment.
Note to Self: this moment is where I am in, I swear to live it till its done. I won't look back at now and wish I had grabbed the bull's horns.
There, I said it.